Safety Signs Australia
Discover our range of custom made safety signs online. We offer fast, affordable shipping throughout Australia.
Safety Signs Australia is a locally owned and operated business, offering premium quality signage to suit the needs of a diverse range of industries, including nursing and construction.
Our manufacturing and distribution network means we can create custom safety signs for your business, and cater to your specific needs.
Australian Manufactured
Quality you can trust with Australian made products from experienced sign making professionals.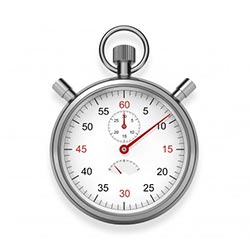 On Time, On Budget And Beyond Expectations
We deliver what we promise — premium quality handmade signs that stand the test of time.
Find everything you need in our online store
Australian laws stipulate strict requirements for the presentation and display of mandatory safety signage within commercial and industrial settings. In most cases, having incorrect or non-compliant signage where required will result in heavy penalties. Our team of experts has the knowledge and experience to help you choose exactly what you need to make sure your business remains compliant, and more importantly, safe.
Our range of disabled, parking, emergency and fire safety signs are designed to help keep businesses safe for all staff and visitors, as maintaining compliance.
Our products are manufactured to the highest standards, to ensure they meet approval for regulatory bodies including road and guide signs in line with Roads & Maritime Services and local councils standards. You can find our complete range of safety signs available in our online store, with delivery available anywhere in Australia.
Service and Reliability
With extensive experience in the industry, Safety Signs Australia understands the needs of our customers. We know that there are deadlines to meet, budgets to stick to and unexpected things popping up all the time.
That's why we have built our business on responding to the needs of our customers and delivering products of the highest standard each and every time. With a turnaround time averaging two days, you can rely on Safety Signs Australia to keep things running smoothly when you have signage needs, plus you are dealing directly with the manufacturer so we can offer the most competitive prices across our entire range.
Custom safety signs
If you can't find exactly what you are looking for in our extensive range online, please don't hesitate to contact us here at Safety Signs Australia to request signage to your exact specifications. It's our mission to be able to deliver on all requests quickly, accurately and on budget, shipping anywhere in Australia.
We regularly supply for a range of customers in diverse fields including IT, hospitality, medical and construction and can adapt sizing, colours and other elements of our signage to suit you. Get in touch with Safety Signs Australia today on 1300 220 536 to discuss how we can help make your business safe and compliant.
Build now
Safety Signs for the Australian work force. Affordable safety signs and fast shipping. Shop online today!
Our Payment Options
We offer a range of payment options top make shopping online quick, simple and easy. View our safe payment options below and shop with confidence.